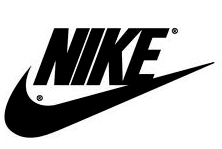 The Nike athletic machine began as a small distributing outfit located in the trunk of a car. From these rather inauspicious beginnings, Nike grew to become the shoe and athletic company that would come to define many aspects of popular culture and myriad varieties of 'cool.' Nike was created from two sources, Bill Bowermans's quest for a lighter more durable racing shoes and Philip Knight's search for a way to make a living without having to give up his love of athletics.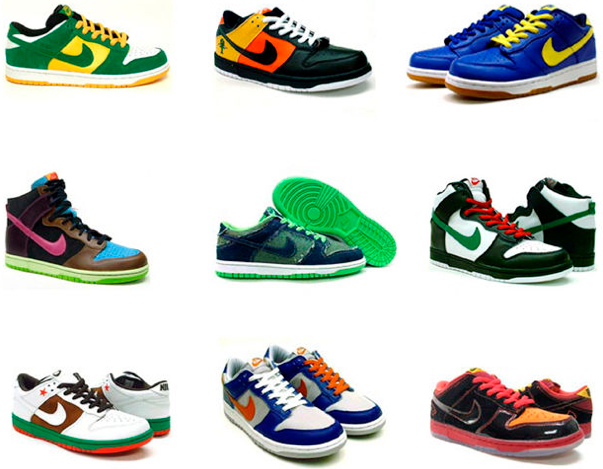 In 1971 the Nike 'Swoosh' trademark was purchased from a Graphic Design student for $35. The logo represents the wing of the Greek Goddess. The Nike logo is a classic case of a company gradually simplifying its corporate identity as its frame increases. The company's first logo appeared in 1971, when the word "Nike," the Greek goddess of victory, was printed in orange over the outline of the 'Swoosh'. Used as a motif on sports shoes ever since this checkmark is now so recognizable that the company name itself has became superfluous.
Today Nike is the world's leading supplier of athletic shoes and apparel, and a major manufacturer of sports equipment. As of 2008, Nike employed more than 30,000 people worldwide, has contracted with more than 700 shops around the world and has offices located in 45 countries outside the US. Nike's marketing strategy is an important component of the company's success. Nike is positioned as a premium-brand, selling well-designed and expensive products. Nike lures customers with a marketing strategy centering around a brand image which is attained by distinctive logo and the advertising slogan: "Just do it".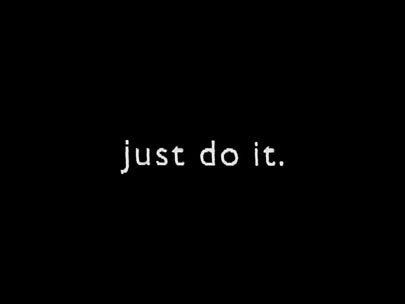 Nike promotes its products by sponsorship agreements with celebrity athletes, professional teams and college athletic teams. It was the signing of basketball player Michael Jordan in 1984, with his subsequent promotion of Nike over the course of his storied career with Spike Lee as Mars Blackmon, that proved to be one of the biggest boosts to Nike's publicity and sales. Nike followed up on its footwear fame by dressing athletes from head to toe, introducing apparel collections for tennis and basketball, which were popularized respectively by superstars John McEnroe and Michael Jordan.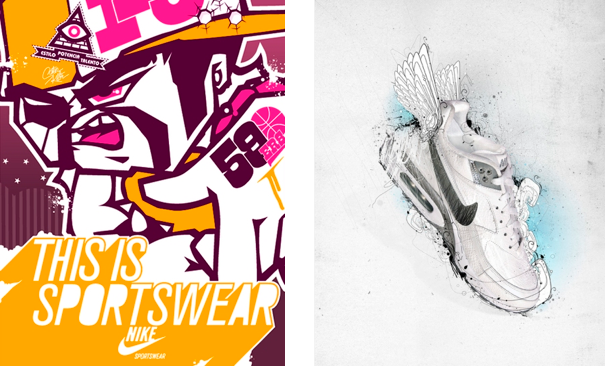 In the '90s Nike had attracted criticism for its poor labour and environmental standards and under its new 'Considered Design' strategy, Nike designers were tasked with helping to improve the firm's image. As such they were expected to make smart, sustainable design choices at the start of their creative process.
"Considered Design is Nike's ongoing commitment to design without compromise – either to performance or the planet. It is a continually progressing standard, applied every day to everything we do. As an ever-evolving standard for both innovation and sustainability, it's applied every day and to everything we do. By continually raising that standard, we envision a future where the shoes you wear today become the shoes, shirts or equipment you use tomorrow. This "closed loop" manufacturing process, where nothing is wasted and everything is kept in play, is not just wishful thinking, it's the future."
http://www.sneakerhead.com/sneaker-history-p2.html
http://en.wikipedia.org/wiki/Nike,_Inc.
http://www.nikedunksale.com/blog/page/19
http://designm.ag/inspiration/design-inspiration-nike/